About us
Who we are
Are you looking for a unique gift for your child/spouse/friend/colleague?
Trying to find something eco-friendly that will surprise, entertain, challenge and mesmerise for years to come?
3D puzzles and mechanical construction kits from UGEARS will provide heaps of fun and help you make lasting memories!
Our products will solve your problems!
We are a Galway based company located in Athenry and proud to represent the wonderful world of UGEARS in the Republic of Ireland.
A vibrant mixture of engineering and art, our truly beautiful DIY mechanical models for adults and teenagers are made in Europe and loved by people all over the globe. UGEARS range of puzzles for children will provide educational entertainment and explain the basic principles of mechanics to the little ones.  Laser-cut high quality materials and a pleasant smell of natural wood would not leave you disappointed. No glue is required for the assembly and no batteries for the operation of the models, - it's the miracle of pure mechanics.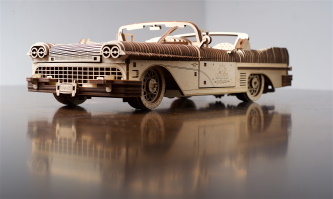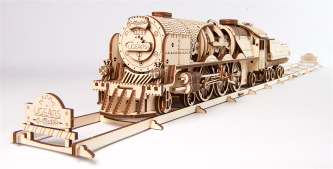 Photo: Ugears Models
Although our kits are not produced locally, we believe they are very Irish in spirit! Through our models we learn a lot about and explore Irish culture and history and we are honoured to share this knowledge with people from all over the world. We support and value local community and love participating in local art and craft events, including Glass Factory, Tiny Traders and Galway International Food and Craft Festival.