About us
What is UGEARS?
Tired of tatty gifts? Don't know what to present to a kid/girlfriend/colleague? Looking for something unusual, memorable and able to captivate for a long time?
3D puzzles and construction kits from UGEARS - and no more problems!
A perfect gift for both children and adults! A huge selection of models that vary in complexity and assembly time. After the assembly - it can be a toy and interior decoration, and even storage for your little treasures (e.g. box or safe).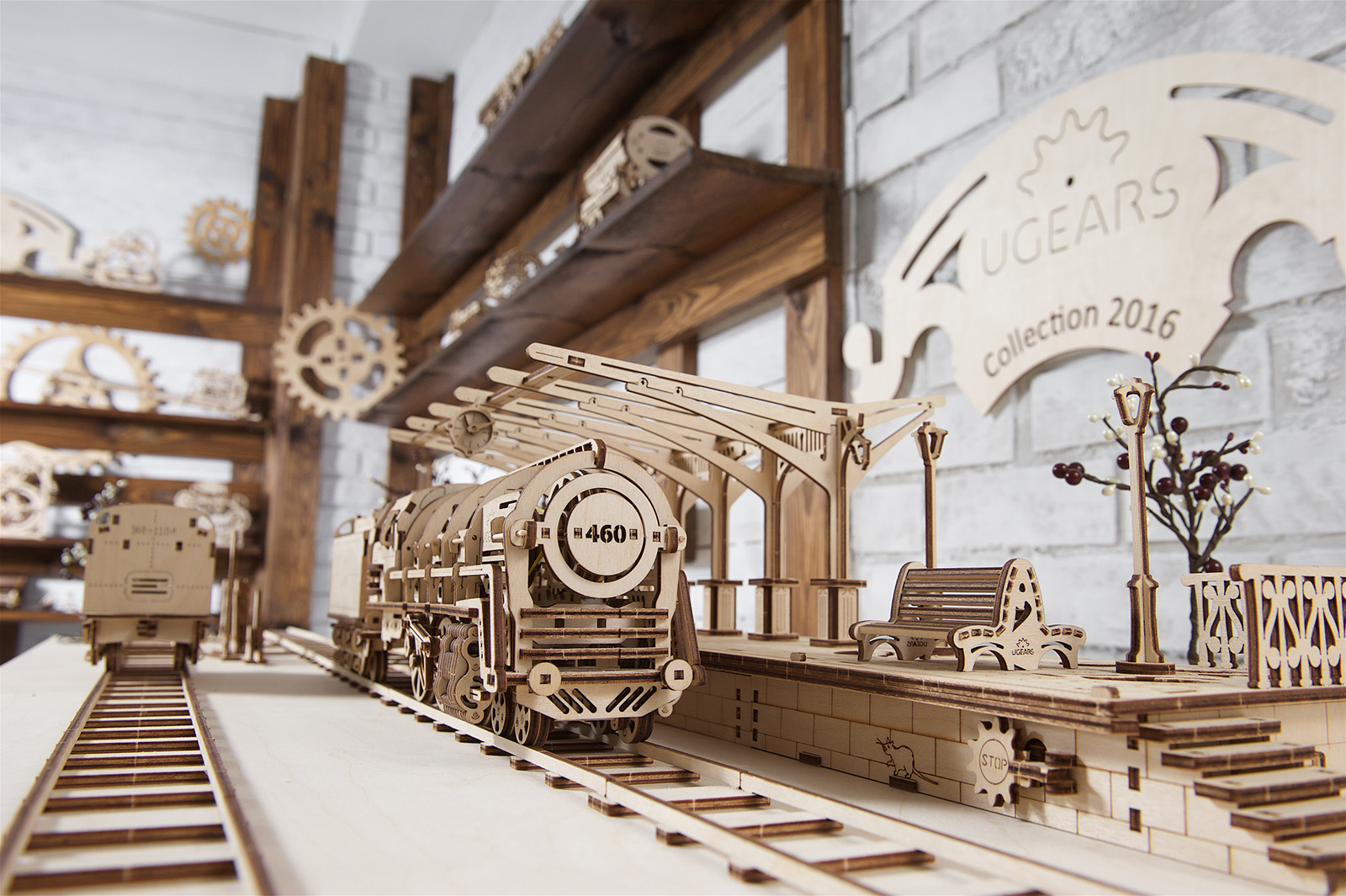 Brand History
The history of the Ukrainian brand UGEARS began in 2014 with the desire of a dedicated technical designer Denis Okhrimenko to rediscover the possibilities of conventional mechanics to the world. Then the brand just began to develop, and the first kits Denis Packed at home, right on his knees. This was followed by the opening of an online store and brand promotion in social networks. The turning point was the conquest of the crowdfunding platform Kickstarter. There 3D puzzles sparked furious excitement, having collected $400 thousand instead of the requested $20 thousand.
Nowdays
Now UGEARS known around the world. Unique 3D puzzles are very popular on 5 continents and mainly in Japan. Now we are glad to offer you construction kits and 3D puzzles which work on the principles of classical mechanics. No modeling fan will pass by. Each UGEARS model embodies the spirit and ideals of steampunk. Open design allows you to reveal the secret of a unique mechanical device.
We at Vimster Limited are proud to be the official distributor of UGEARS in Ireland!